The Best Hairstyles For Every Face Shape: Finding The Perfect Look For You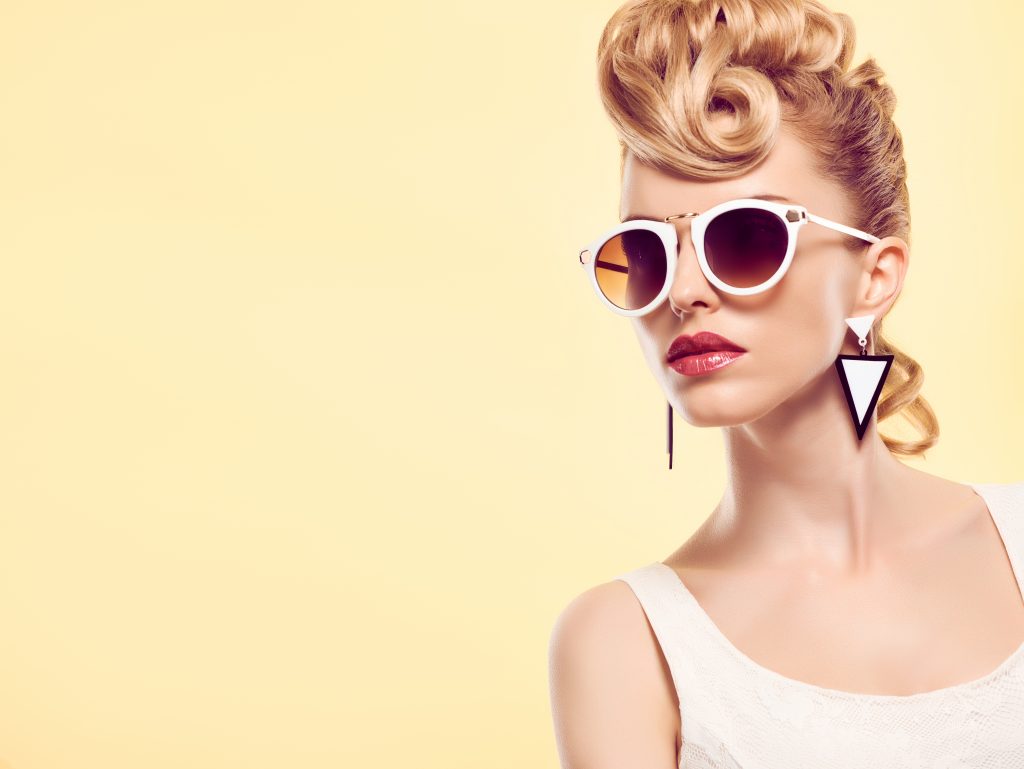 Read Time:
6 Minute, 44 Second
When it comes to choosing the perfect hairstyle, understanding your face shape is key. Our face shape plays a major role in determining which hairstyles will enhance our natural features and flatter our overall appearance. By identifying your unique face shape, you can find the perfect haircut that emphasizes your best characteristics.
There are seven face shapes: oval, square, round, heart, diamond, oblong, and triangular. Each shape has unique features and proportions that affect hairstyle choices. For example, an oval face shape has a greater length than width, with gently rounded jawlines and balanced cheekbones.
Knowing your face shape can help you bring out the best in your natural features, such as a strong jawline or wide cheekbones. It can also guide you in selecting the most flattering hairstyle, whether it's soft layers for an oval shape, side-swept bangs for a heart shape, or face-framing layers for a square shape.
Understanding your face shape is like having a secret weapon in your beauty arsenal. It empowers you to choose the perfect haircut that complements your bone structure and enhances your facial structure. So, take note of your face shape and unleash your beauty potential with the hairstyle that perfectly suits you.
1. Oval Face Shape
Having an oval face shape is advantageous because it is considered to be the most balanced. This allows for a variety of hairstyle options to be explored. An excellent choice for oval faces is adding face-framing layers. These layers enhance your bone structure and emphasize your natural features. Regardless of whether you have long or medium-length hair, face-framing layers can bring a gentle and dimensional quality to your appearance.
When choosing a medium-length hairstyle for an oval face, it's important to prevent dragging the face down. Opt for layers that start at or above the chin to maintain the balance and prevent your face from appearing elongated. These layers can be styled with loose waves or soft curls to add movement and create a flattering frame for your face.
If you prefer short hairstyles, options like pixie cuts can also work well for oval faces. The key is to choose a style that adds volume and height to the crown, balancing the length of your face. Playful layers and bangs can also add a touch of sophistication and character to your overall look.
2. Round Face Shape
If you have a round face shape, there are certain elements you can incorporate into your hairstyle to enhance and flatter your features. The key is to create height and length while avoiding styles that add width to your face.
One of the best haircuts for a round face shape is a long layered cut. This style helps to elongate the face and add definition. By adding layers throughout your hair, you can create the illusion of length and make your face appear less round.
In addition to long layers, side-swept bangs can also be a great option for round faces. These bangs help to break up the width of the face and draw attention to your eyes and cheekbones, creating a more balanced and elongated look.
Furthermore, incorporating volume into your hairstyle can also help to elongate a round face shape. Whether you choose to add volume at the crown or through loose waves or soft curls, creating height can make your face appear longer and more proportionate.
Remember, when it comes to styling your hair with a round face shape, the goal is to elongate and create dimension, while avoiding styles that add width. With the right long layered haircut, side-swept bangs, and a touch of volume, you can create a flattering and stylish look that enhances your natural features.
3. Square Face Shape
The square face shape is characterized by a strong and angular jawline, with a forehead that aligns with the jaw. Those with a square face shape often have prominent facial features, and they may desire a hairstyle that softens these stronger angles.
For square face shapes, side-swept bangs are a great choice. These bangs help to soften the strong jawline and draw attention to the eyes and cheekbones. Pairing side-swept bangs with shoulder-length hair can create a flattering and balanced look.
Another hairstyle that works well with square face shapes is a tousled bob. This hairstyle adds texture and volume, which can help to soften the square angles of the face. The tousled waves add movement and create a more relaxed and feminine look.
For those with square face shapes who prefer longer hair, opting for medium or long hair with textured layers can be a great choice. These layers help to create movement and add softness to the overall look. Consider adding subtle waves or curls to further enhance the effect.
4. Heart Face Shape
The heart-shaped face is characterized by a broad forehead, a narrow, delicate chin, and often a distinctive widow's peak. This face shape is similar to the triangle shape, but the key difference lies in the wideness of the forehead. Many people with heart-shaped faces have prominent cheekbones, adding to their overall facial structure.
If you have a heart-shaped face, there are various hairstyles that can enhance your natural features and create a flattering look. One option is to go for side-swept bangs, which help to balance out the wideness of the forehead. These bangs draw attention to the eyes and cheekbones, creating a beautiful focal point.
Celebrities like Tyra Banks, Kourtney Kardashian, and Reese Witherspoon all have heart-shaped faces, serving as great visual references for hairstyles that work well with this face shape. They have been seen rocking different cuts and styles that complement their features perfectly. Consider experimenting with hair lengths, from chin-length bobs to long layers, to find the perfect hairstyle for your heart-shaped face.
Remember, the goal is to minimize the wideness of the forehead while accentuating and balancing the delicate chin. By choosing the right hairstyle, you can enhance your natural beauty and feel confident in your own skin.
5. Diamond Face Shape
If you have a diamond-shaped face, you have angular and prominent cheekbones, a narrow forehead, and a defined jawline. This face shape is characterized by its unique features and elongated appearance. To create balance and add width to your facial structure, consider hairstyles that accentuate your natural beauty.
One hairstyle that complements diamond-shaped faces is full bangs. These can help to minimize the width of your cheekbones and draw attention to your eyes and forehead, creating a more balanced look. Another option is a chin-length bob, which adds volume and width to the lower half of the face, balancing out the angular cheekbones. Layers around the cheekbones can also help soften the sharpness of the features and add fullness.
Take inspiration from celebrities like Rihanna and Halle Berry, who both have diamond-shaped faces and have been known to rock hairstyles that flatter their facial structure. Experiment with these hairstyles and find the perfect one that brings out the best in your unique features. Remember, the key is to create balance and enhance the natural beauty of your diamond-shaped face.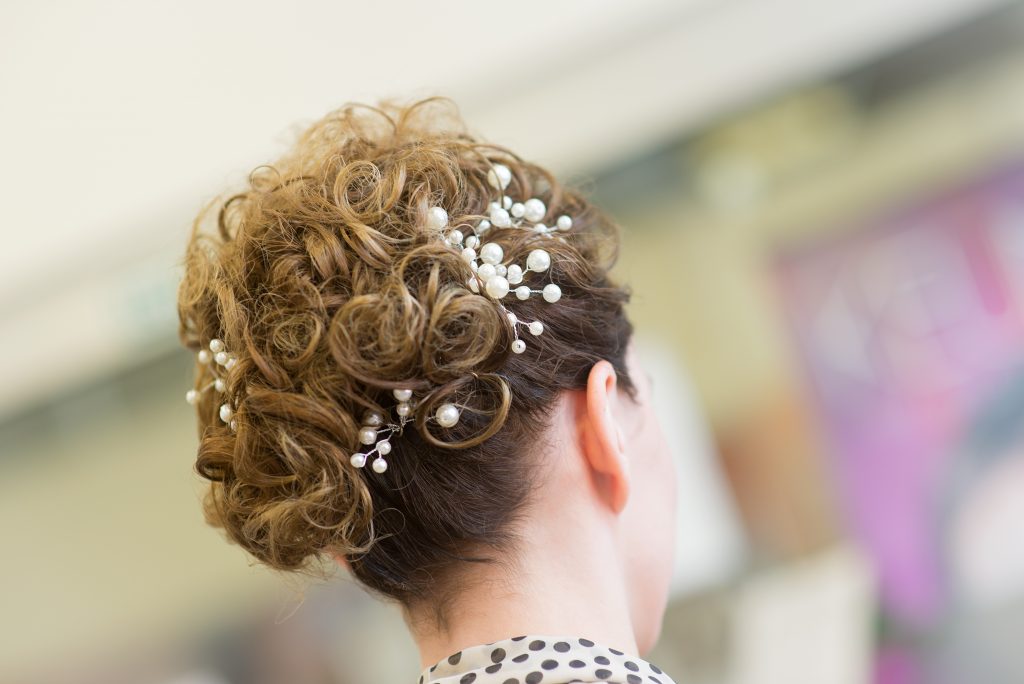 Conclusion
When choosing a hairstyle, it is important to consider the shape of your face, head, and unique characteristics. Factors such as the width of your forehead, the shape of your jawline, and the prominence of your cheekbones should be taken into account to find a hairstyle that enhances your natural features and suits your personal style.
Experimenting with different styles and trends is key to unlocking the best look for you, allowing you to feel confident and stylish every day. Whether it's trying out a chic chin-length bob, playful side-swept bangs, or soft waves, embracing experimentation enables you to find your perfect haircut that reflects your individuality and enhances your beauty. So embrace the opportunity to explore and discover, and step into a world of limitless possibilities for achieving the flattering hairstyle that makes you feel your absolute best.